Skip Main Content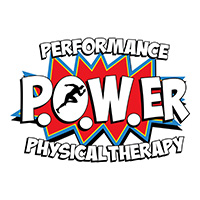 P.O.W.ER Performance & Physical Therapy
P.O.W.ER Performance & Physical Therapy
Contact Us
Office Location
Office Location
Address:
Hours:
Get In Touch with Us:
Visit P.O.W.ER Performance & Physical Therapy
Specializing in Performance & Wellness
Prisk Orthopaedics and Wellness uses a range of treatment and care approaches to address common foot and ankle orthopaedic issues. Physical therapy is just one line of treatment that can help patients suffering from problems of the musculoskeletal system (i.e. bone, muscle, joint, ligament, and tendon tissues). Through a series of specific exercises and movements prescribed by a certified professional, this treatment method can increase strength, range of motion, and flexibility - helping you return to full mobility ASAP.
To determine how physical therapy may best benefit you, we ask that you schedule an appointment and undergo a comprehensive exam. (You can learn more about our exams for physical therapy services here.) Currently Certified Strength and Conditioning Specialist Dr. Josh Lombardi, PT DPT brings active patients the best in hands-on care at POW! Our team, including Dr. Lombardi, looks forward to meeting you and helping you return to health.
Orthopaedic health issues affect every individual differently. To start the conversation about your particular concerns, please contact us at (412) 357-1017 or submit an online appointment request form.