Pittsburgh's Leading Orthopaedic Physical Therapy 
At Power Performance and Physical Therapy our highly trained staff focuses on preventative and rehabilitative services to restore function and promote the wellbeing of our patients. We utilize a variety of evidence based treatment and manual therapy techniques to create individualized treatment plans to help patients reach their goals. Our work environment is different than any other, we only use licensed professionals to work with our patients to ensure they are receiving the best possible care.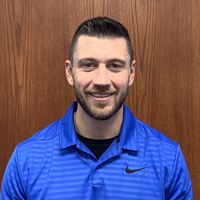 Josh Lombardi, PT DPT, our Physical Therapist, is a Certified Functional Strength Coach that works with adults and athletes of all ages to reach their functional goals while focusing on injury prevention, strength and power development, and corrective exercises. Our Physical Therapy Assistant is one of the bests in the area, he  also has a master's in exercise science and Health Promotion with a concentration in Performance Enhancement and injury Prevention. 
Physical therapy is an integral part of the care and services provided by orthopaedic surgeons. This is because both physical therapy and surgery can help address the health issues that affect the musculoskeletal system (i.e. bone, muscle, joint, ligament, and tendon tissues). But while surgery is sometimes necessary to address these types of health problems, a number of issues can initially (or entirely) be addressed with physical therapy.
To determine the role physical therapy can play in your overall wellness and care, it's important to meet with a qualified physician who will perform a comprehensive exam. This exam should focus on collecting background information on the possible cause(s) of your pain points; on measuring things such as range of motion, strength, and balance; on physically evaluating the body and observing abnormal developments; and on listening to your description of your symptoms and issues regarding your ability to move through your daily routine(s).
At Prisk Orthopaedics and Wellness, we understand that physical therapy can create major improvements in people's lives. That's why we offer exams and physical therapy treatment plans that focus on your overall health and wellness. When you meet with us, we will exhaust every test and care method available to us, ensuring that your pain points are addressed and treated appropriately. To receive an initial examination and begin discussing your care needs, please contact Dr. Lombardi at (412) 357-1017 or submit an online appointment request form.
Health & Wellness Center - Monroeville, PA
Whether you're recovering from surgery or simply trying to improve your range of motion, working with a qualified physical therapist is a crucial part of rehabilitative health and wellness. Orthopaedic surgeon Dr. Victor Prisk and physical therapist Josh Lombardi make it their mission to ensure every patient's pain points are accurately diagnosed and treated. Request an appointment to learn more!
---
FAQs on Physical Therapy:
What is Physical Therapy?
"Physical therapy" refers to a type of rehabilitative health that uses specific exercises and equipment to improve a patient's physical abilities, i.e. strength, range of motion, and flexibility. Physical therapy can be beneficial for patients suffering from orthopaedic injury and those preparing for/recovering from surgery.
Why Is Physical Therapy Important?
Physical therapy is a vital component in restoring your activity, strength, and motion following an orthopaedic injury or surgery. By working with a physical therapist and using exercises that target certain weak points in the body, you can improve your overall physical functionality.
How Do Physical Therapy Exercises Help People?
In general, physical therapy is used to reduce/eliminate pain, improve mobility (which can prevent some injury and/or falls), and recover from injury or surgery. The exact benefits you'll receive from physical therapy will, in part, also depend on the type of exercises you engage in.
Specialized stretching exercises can help support a healthy joint of motion in joints and flexibility in muscles. 
Targeted strengthening exercises can help weaker muscles better support the body, your posture, and so forth through strength and endurance improvements. Strengthening exercises are also a key tool in preventing acute injury and chronic overuse syndromes. 
Ice and heat applications can stimulate blood flow and decrease swelling, helping patients heal from injury or surgery. 
Electrical stimulation therapy - where a low, safe electrical current is applied to a pain point - can help increase blood flow and diminish pain in injured areas.
I Was Recently Injured But I'm Not Sure I Need Surgery. Could Physical Therapy Help?
Very possibly. Physical therapy is just as much a key part of conservative care (i.e. non-surgical care) as it is of surgical care. This is because key elements of the musculoskeletal system are often disrupted following an orthopaedic injury. This can result in pain and ultimately limit an individual's ability to perform even basic daily tasks. 
Many orthopaedic issues are not severe enough to warrant surgery. At the same time, these types of injuries may not heal properly or fully without some type of intervention. Physical therapy offers that option to patients who are otherwise struggling with orthopaedic injury pain.
I May Need Surgery. Will Physical Therapy Be Required Afterward?
Physical therapy is typically required before and after surgery. This is because recovering your full range of motion, strength, and flexibility after surgery can take time. But pre-operative exercise and post-operative physical therapy programs can help ensure you are physically and emotionally prepared for surgery, as well as to maximize and speed up your recovery after surgery.
Could Physical Therapy Help Me Avoid Surgery Entirely?
Maybe. This will heavily depend on the nature of your injury and health needs. However, if physical therapy helps you eliminate pain or heal from an injury, surgery may not be needed in your case.
Because orthopaedic health issues affect every individual differently, it's impossible for us to answer every question about your care needs here. We want to help you properly, via a collaborative care process that puts you and your health needs in full focus. And it all begins with a conversation about your health, needs, and goals. To review your care options in-depth, please contact us at (412) 357-1017 or submit an online appointment request form.
Contact Us Today!
Address:
2490 Mosside Blvd, Monroeville, Pittsburgh, PA 15146
Get Directions
Hours:
Mon 08:00 am - 06:00 pm
Tue 08:00 am - 06:00 pm
Wed 08:00 am - 12:00 pm
Thu 09:00 am - 06:00 pm
Fri 08:00 am - 12:00 pm
Sat Closed
Sun Closed
Ph: (412) 357-1017
---