Skip Main Content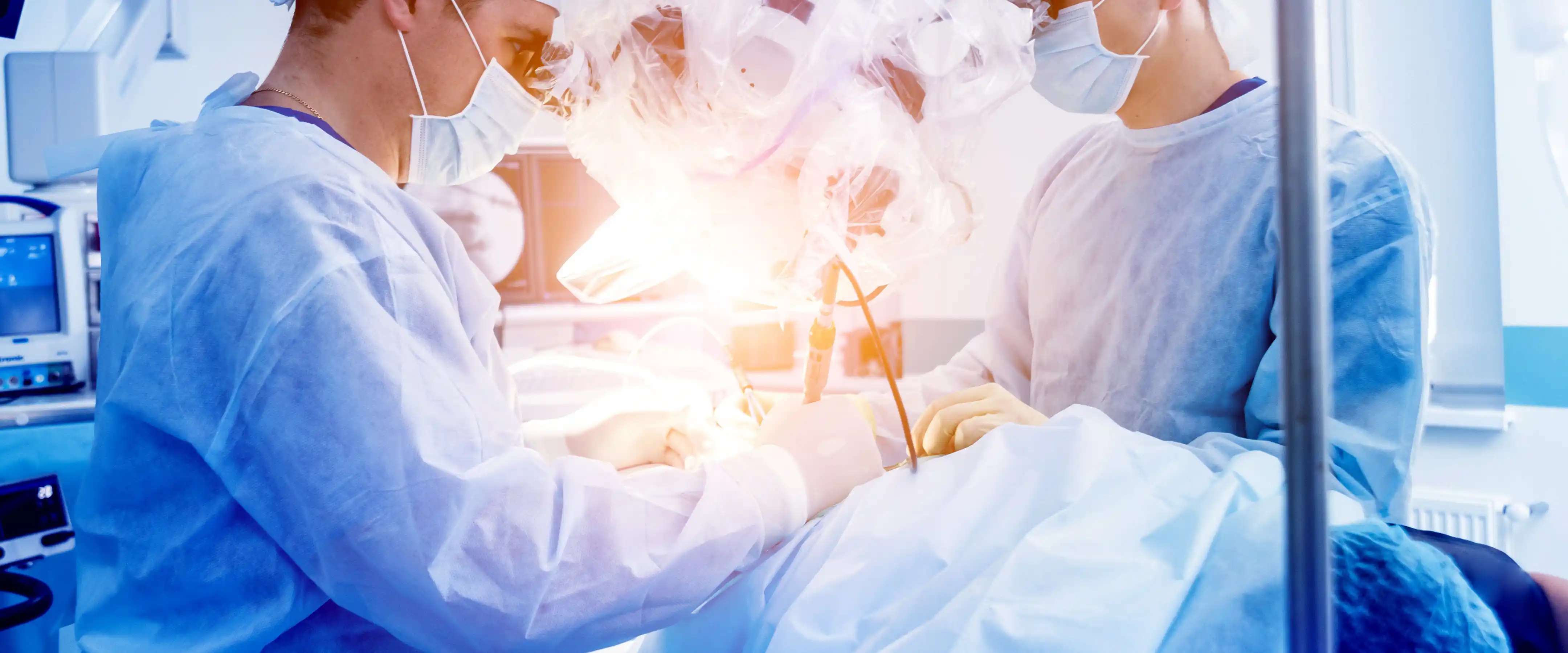 Pittsburgh's Top Orthopaedic Surgeon
Orthopaedic Surgery
General orthopaedic evaluations are one of the most important parts of receiving orthopaedic care prior to more specialized care. These evaluations are used to determine the most appropriate form of treatment for a musculoskeletal condition or injury (which may be surgical or nonsurgical, depending on the extent of the issue). Then, based on the findings of an evaluation, your doctor is able to move forward with the information they need to create a comprehensive, personalized treatment plan that targets your pain points and helps you regain normalcy through physical therapy, nutritional supplements, braces, injections, medications, and specialist referrals or surgery.
At Prisk Orthopaedics and Wellness, we consider our general orthopaedic services to be one of our cornerstone services. Dr. Prisk of Prisk Orthopaedics and Wellness is a board-certified orthopaedic surgeon who is trained in evaluating musculoskeletal conditions throughout the entire body. His evaluations can focus on joint, bone, tendon, ligament, or muscle pain or injury. Following an exam, he can assess your need for conservative or operative care. And should your particular care needs fall outside of his specialty, he can offer direct referrals to the best surgeons for your condition as needed.
To receive your evaluation and begin discussing your care needs, please contact Dr. Prisk at (412) 525-7692 or submit an online appointment request form.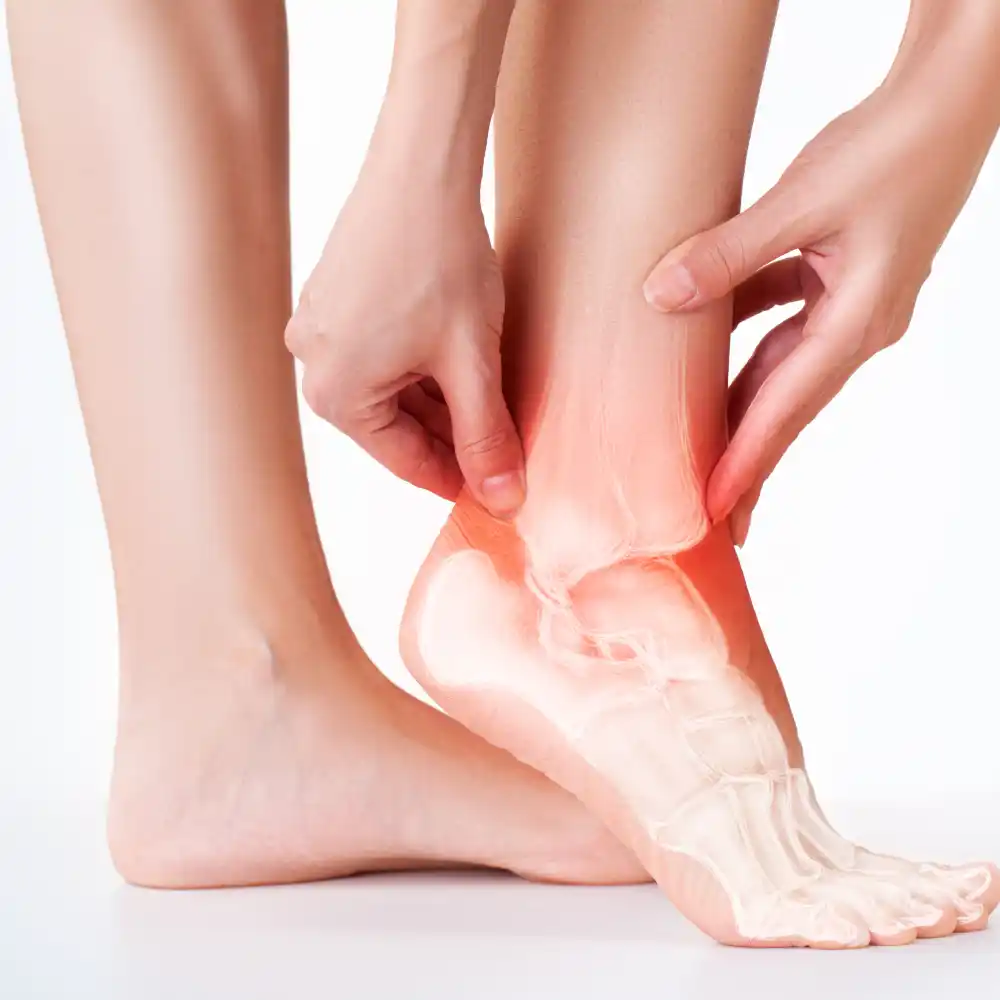 On-site Arthroscopies, Fracture Care & Digital X-rays
At Prisk Orthopaedics and Wellness, cutting-edge orthopaedic care is one of our cornerstone services. Board-certified orthopaedic surgeon Dr. Victor Prisk is specially trained in ankle arthroscopy and fracture treatment and deploys digital X-ray technology that uses the lowest possible radiation exposure to ensure patients' safety. Learn more about the orthopaedic services offered at P.O.W below:
General Orthopaedics
Dr. Prisk is a board-certified orthopaedic surgeon who is trained in evaluating musculoskeletal conditions throughout the entire body. He offers the evaluation of any joint, bone, tendon, ligament, or muscular pain or injury. Although he does not operate on all parts of the body, he can assess your need for conservative or operative care of any extremity or level of the spine. Having been an academic clinician at both major Pittsburgh health systems he can offer direct referrals to the best surgeons for your condition as needed.
Foot and Ankle Reconstruction Surgery 
Dr. Prisk is fellowship trained in Orthopaedic Foot and Ankle Surgery. This sub-specialized training from the world-renowned Hospital for Special Surgery in Manhattan, gives Dr. Prisk unique skills for addressing concerns around the Foot and Ankle. This includes treatments including Advanced Bunion Correction, Flat-Foot Reconstruction, Ankle Arthroscopy, Cartilage Repair Surgery, Ligament Reconstructions, Fracture Treatment, Forefoot/Hammertoe Reconstruction, Arthritis Surgery including Joint Replacements and Arthrodesis.
Dr. Prisk is currently performing joint sparing Cartiva Surgery for Hallux Rigidus (big toe arthritis)
Ankle Arthroscopy
Arthroscopy is a surgical procedure during which the internal structure of a joint is examined for diagnosis and treatment of problems inside the joint. Ankle Arthroscopy includes the diagnosis and treatment of ankle conditions.
Fracture Care
A bone fracture is a medical condition in which a bone is cracked or broken. It is a break in the continuity of the bone. While many fractures are the result of high force impact or stress, bone fracture can also occur as a result of certain medical conditions that weaken the bones, such as osteoporosis. 
Digital X-ray On-site
With the latest in cesium iodide flat panel detector technology, x-rays taken at POW are of the highest quality with the lowest possible radiation exposure (10% less radiation than gadolinium and 70% less than films). The x-rays will be read by Dr. Prisk and immediately available for your review. Further access to more advanced studies, like MRI and CT, can be facilitated by imaging partners in the region.
Frequently Asked Questions
I Have A General Evaluation Scheduled. What Should I Expect?
An initial orthopaedic evaluation is likely to include one or more of the following:
Discussion Of Medical History. Similar to other medical specialties, we rely on a medical history to provide context for your current health issue(s). When visiting Prisk Orthopaedics and Wellness, please be prepared to describe in detail any and all pain that you are currently experiencing. (Keeping a record of the frequency of your pain, and when it occurs, may be helpful.) Secondly, please be ready to discuss the degree to which that pain is interfering with daily tasks and movements. Thirdly, if you have a history of injuries or surgeries, please be prepared to review these as well, to determine if they are playing a role in your current state of health. Finally, please be prepared to review your general health, as some health issues (ex. arthritis, osteoporosis, anemia, diabetes, obesity, and hypertension) will affect your final treatment plan needs.
Physical Test(s). During a general evaluation, we will want to assess your range of motion, swelling, reflexes, and skin condition. Please be prepared to engage in movements such as walking, sitting, standing, climbing stairs, and bending forward and backward. 
Imaging Testing. In some cases, we will need imaging tests to confirm a suspected diagnosis, to determine the exact location of a particular injury, and/or to gain a better understanding of an injury or pain point. Imaging tests can include x-rays and MRIs.
What Are The Most Common Injuries Seen At Prisk Orthopaedics and Wellness?
The most common orthopaedic injuries we come across and treat are sprains and strains, fractures, and dislocations. These types of injuries can occur when playing indoor or outdoor sports or while exercising. Further, we treat the cumulative effects of these injuries such as arthritis and unstable joints. 
We are also a go-to resource for locals suffering from sport or dance-related injuries. These types of health issues can affect anyone, of any age. Sports injuries specifically can result from accidents, inadequate training, improper use of protective devices, or insufficient stretching or warm-up exercises.
I Need An Exam. How Do I Make An Appointment?
Simply call us at 412-525-POW2 (7692) during our working hours, or request an appointment online using our digital contact form.
Do I Need A Referral To Make An Appointment?
This is a hard question to answer. Prisk Orthopaedics and Wellness doesn't necessarily need you to be referred, but your insurance may require a referral from your primary care physician to pay for the visit. Please contact your insurance company to confirm your referral requirements before your visit.
What Should I Bring To Properly Prepare For My Evaluation?
For your initial consultation and general evaluation, you will need to bring:
a referral letter from your physician (if mandated by your insurance company)
an insurance or Medicare card
a list of your prescription and OTC medications
any prior X-ray and scan results
Are My Medical Records Kept Private And Confidential?
Your medical file is handled with the utmost respect for your privacy. Our staff is bound by strict confidentiality requirements as a condition of employment regarding your medical records. We will not release the contents of your medical file without your consent.
Because orthopaedic health issues affect every individual differently, it's impossible for us to answer every question about your care needs here. We want to help you properly, via a collaborative care process that puts you and your health needs in full focus. And it all begins with a conversation about your health, needs, and goals. To review your care options in-depth, and to prepare for your initial and general evaluation, please contact us at (412) 525-7692 or submit an online appointment request form.
Get the Best Orthopaedic Care in Pittsburgh, PA
Call us or schedule an appointment with us today!